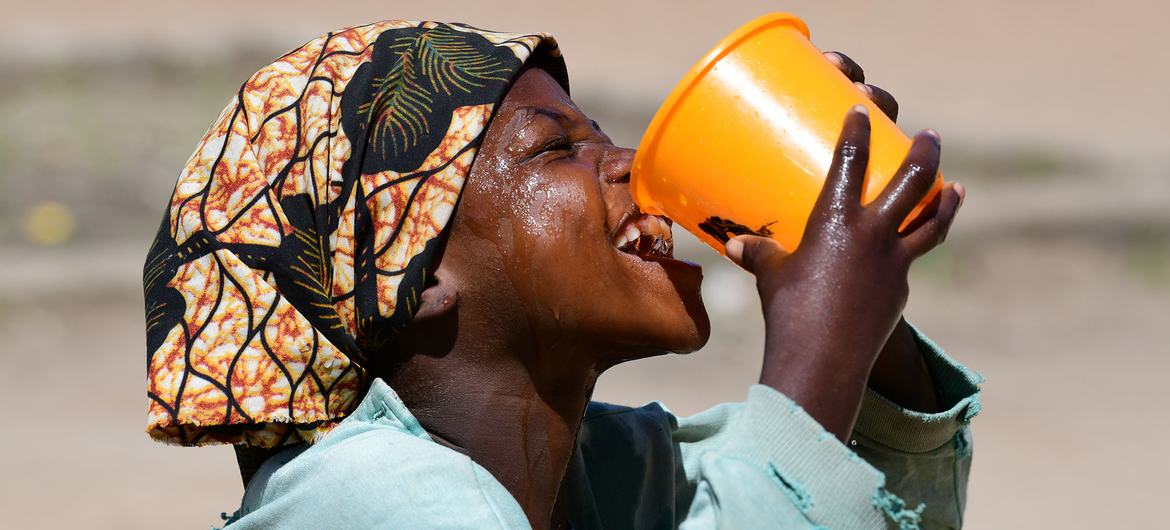 © UNICEF/Frank Dejongh
A girl drinks water at school in Goré, Chad.
The UN 2023 Water Conference closed on Friday with the adoption of the Water Action Agenda, a "milestone" action plan containing almost 700 commitments to protect "humanity's most precious global common good".
This article was written and published by the United Nations on March 24, 2023.